Editing a Reservation
Search the reservation

By reservation number

Last name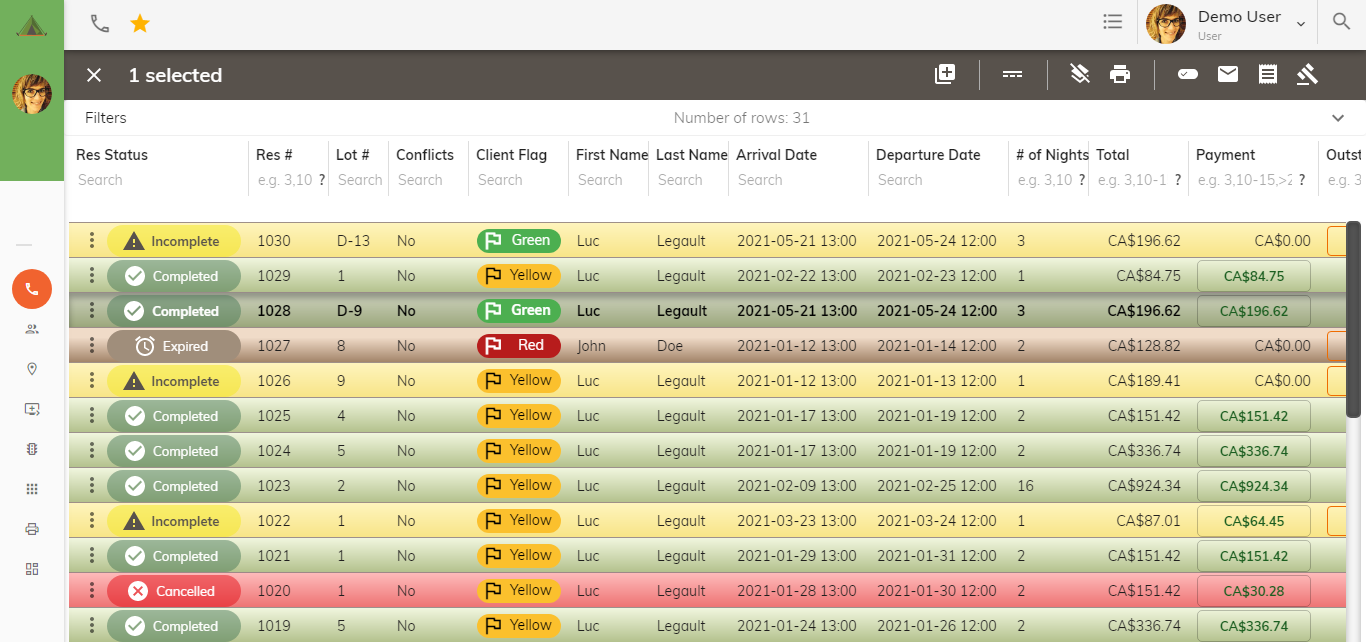 Double Click on the reservation you with to edit. Every section of the reservation is editable.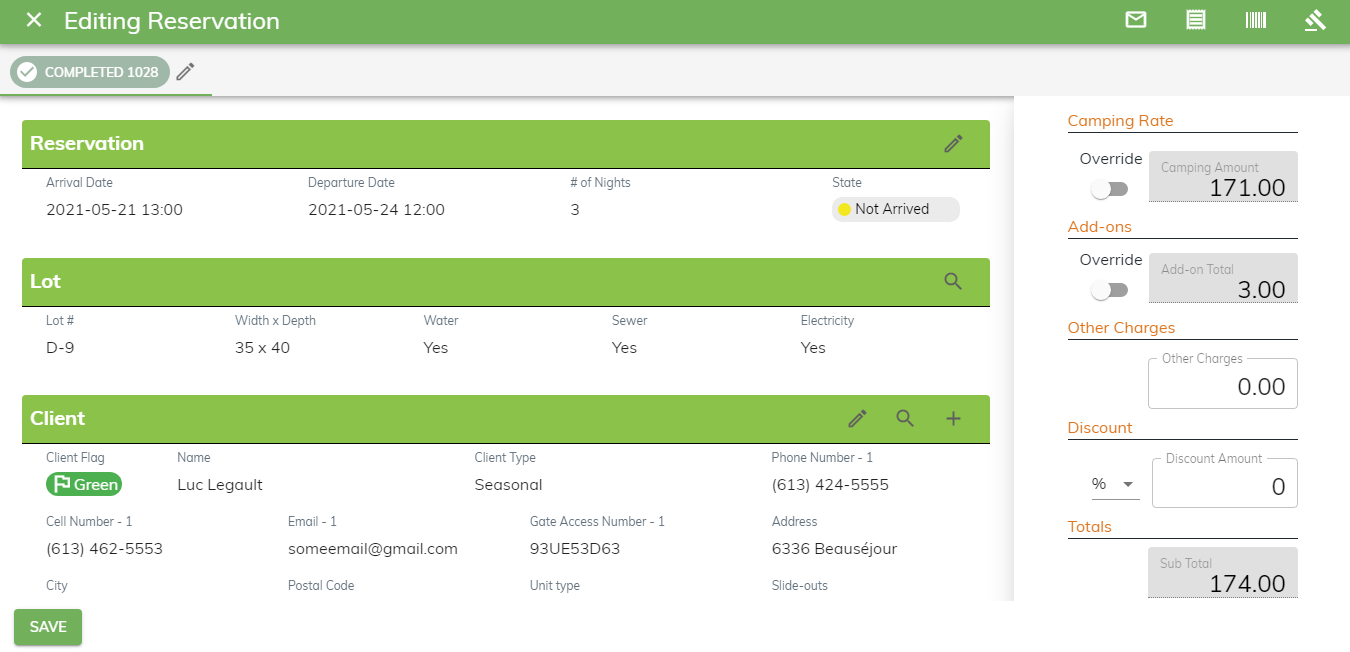 Reservation Dates - Click on the pencil. This opens the calendar where you select the new dates of the reservation and click Save.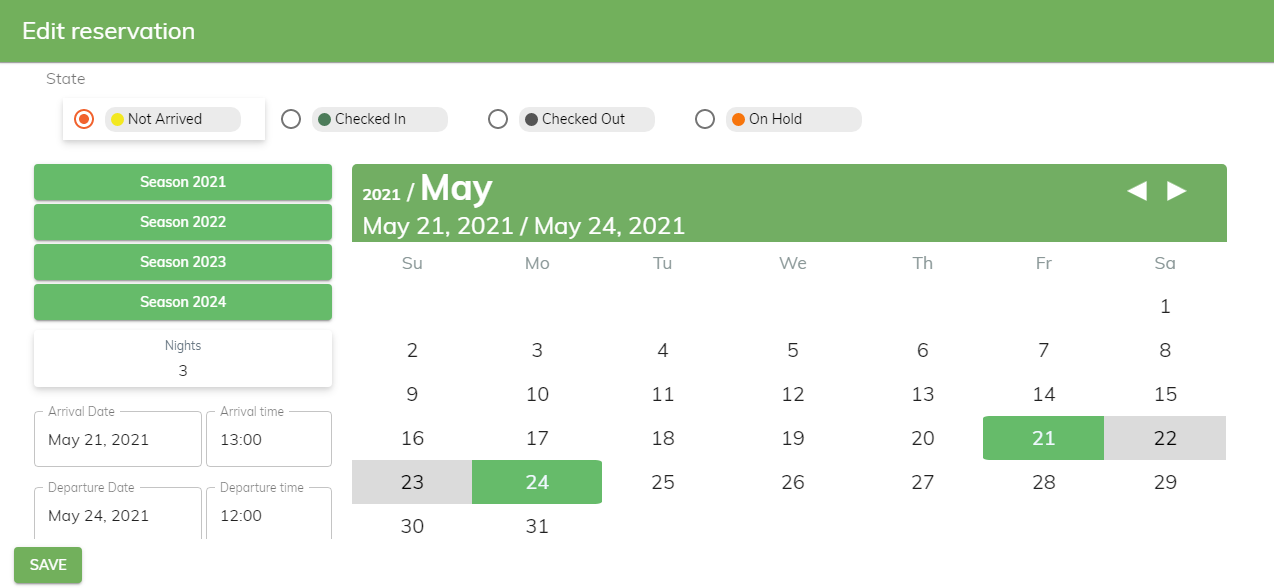 Lot Section –at customer's request, you can change the lot by clicking on the magnifying glass.

A Lot selection window opens and you get to select a new site.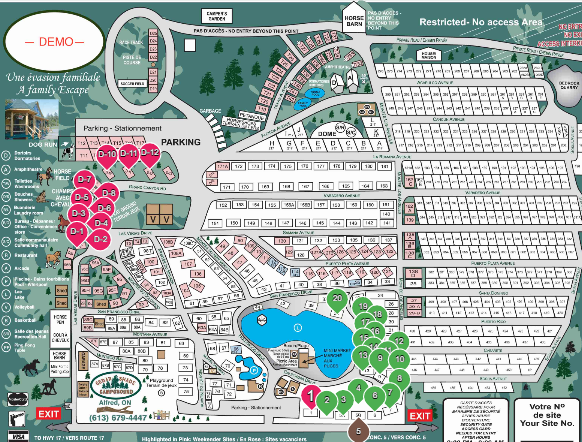 Client Section
Click on the pencil to edit any of the fields in the client section.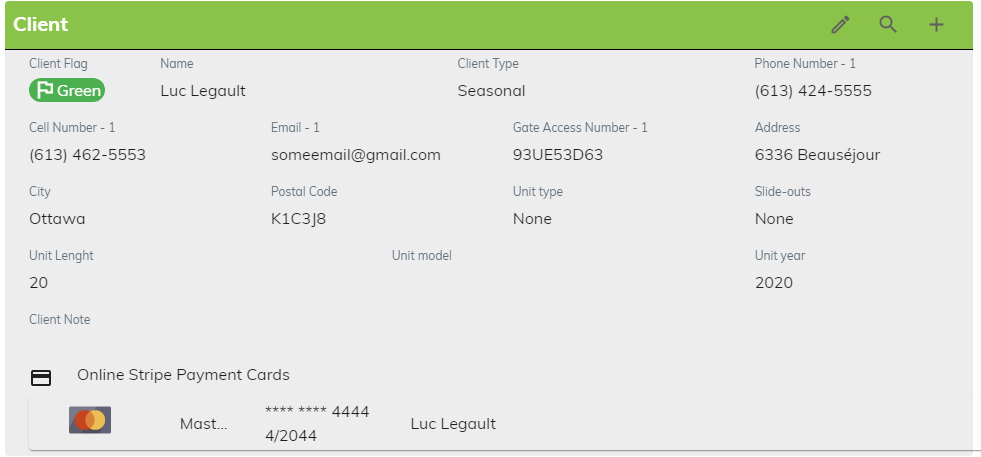 Click on the magnifying glass if you need to change the customer name.
This opens up the Client Panel where you search for the appropriate customer name.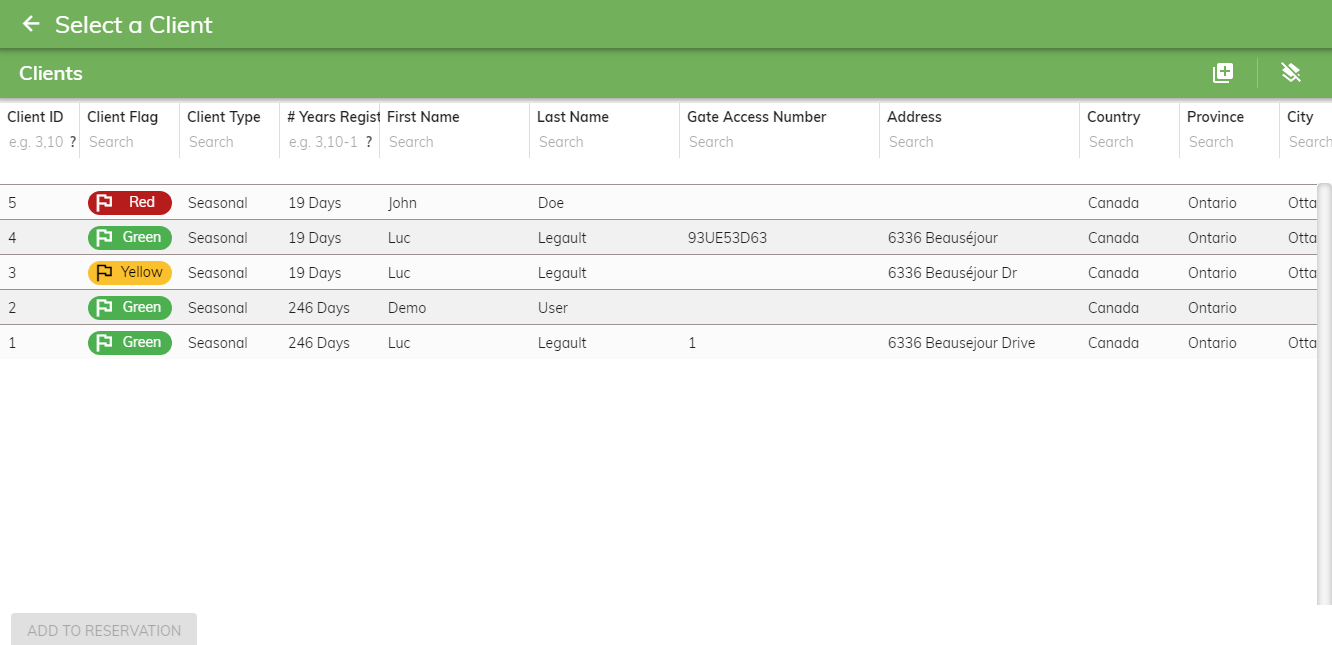 Click on the

sign to add a new client to the reservation. This is the same process as creating a new client in a new reservation.
Occupants Charges Section - Click on the pencil to edit the number of occupants for this reservation. It opens up the Occupants screen so you can correct the amount of adults, children, animals, then click SAVE.


Add-ons Section - Click on the pencil to edit this section.

It opens up the Add-on Price list where you click the appropriate add-on for this reservation.
Payments Section
You can view and edit the payment section directly on the main screen by clicking in the payment field or if you have the reservation open, click on the pencil to edit this section and it opens up the payment balance owing screen.


Click on the

sign and it opens up a new payment window.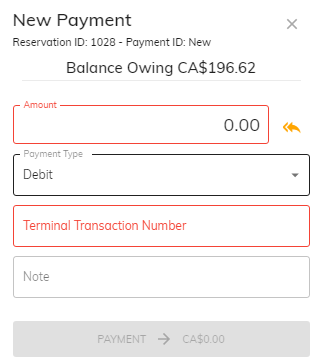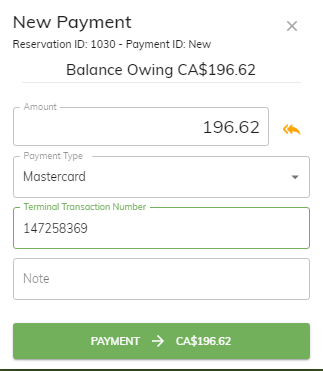 Clicking on the yellow return arrow will add the amount owing in the box.

In the Payment Type field, click on the down arrow to select the appropriate payment.

Once you have processed the debit or credit card, enter the authorization number in the Terminal Transaction Number field.

Click on Payment to save the payment to the reservation.
You will see a dialog box advising that the payment was saved.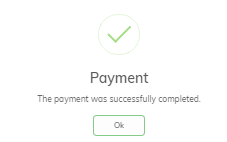 This changes the reservation status from Incomplete to Completed.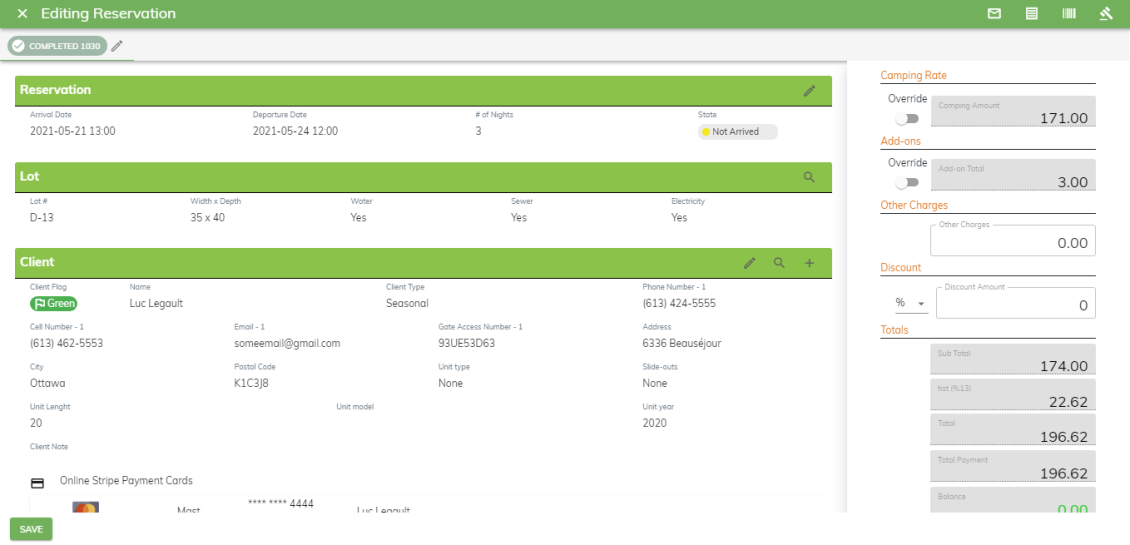 Waivers Section – you can import any existing signed waiver (weekender reservations) by clicking on waivers to import icon.

. If there is a quantity other than zero, you can upload the current waiver. If starting a new season, a waiver for the actual season is to be sent out. This is the waiver that is to be uploaded.