Charges Override
Editing Charges and Overriding Them.
The following will show you how you can edit an existing charge on a reservation and also how you can override them.
Let's pretend the system is currently set up with the following rates for your sites.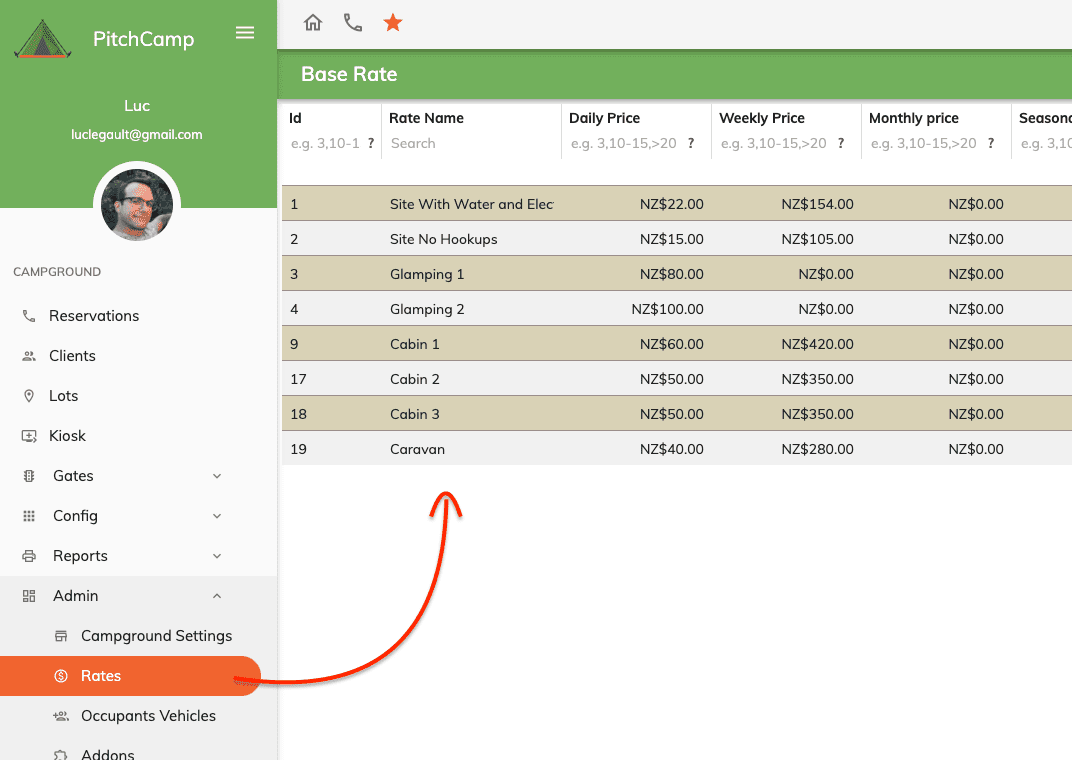 And have the following rules for your occupants/extra persons.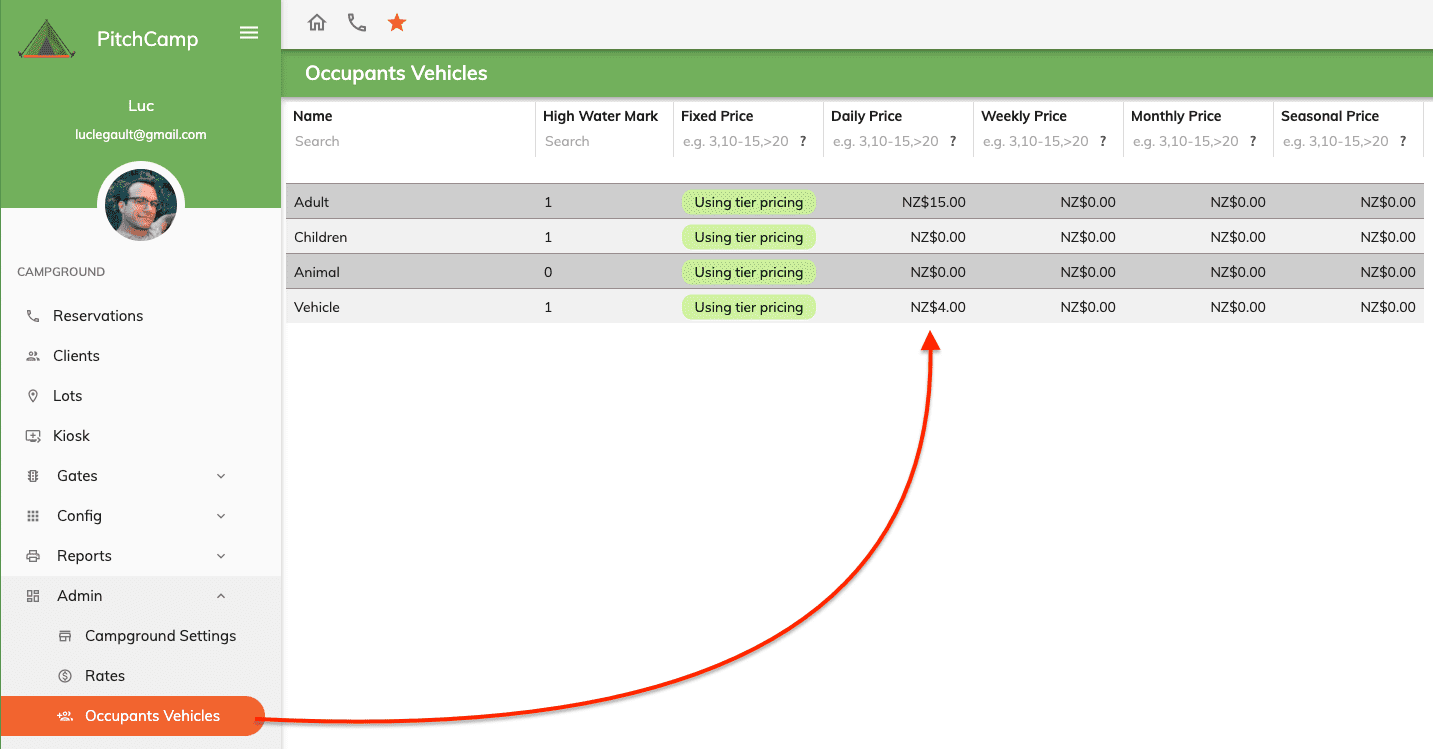 First adult is not charged, any subsequent adults/occupants added to > the reservation will be charged $15 per night per adult.

Same with vehicles; the first vehicle is not charged, and any > subsequent vehicle added to the reservation will be charged $4 > per night per vehicle.
The above rules can be changed if needed.
Once a reservation is made you can override/change these charges when editing a reservation.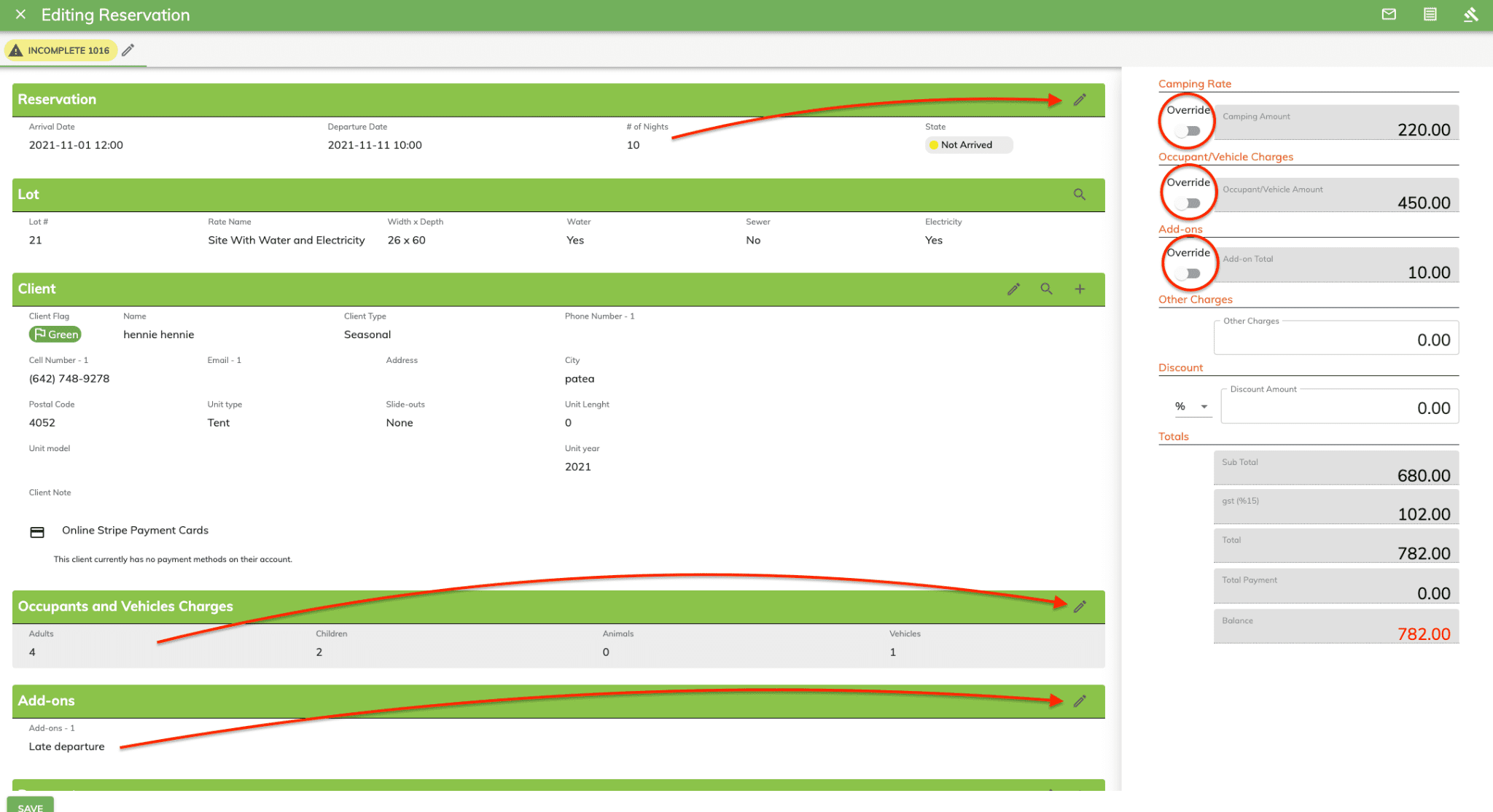 Here are a couple of ways you could edit your mistake or change the pricing.
Override options. We haven't talked about them in our last > training session but they allow you to take control of a price > that is automatically calculated by the system and enter your own. > Example: let's say the system has calculated a specific amount for > the Occupants/Vehicle Charges. If you turn the override switch > ON then you are free to enter the amount you wish for that > charge.
>

Editing the Charge: another way would be to edit the charge > directly when editing a reservation. Example: let's say the system > has calculated a specific amount for the Occupants/Vehicle > Charges. You can edit the number of occupants and vehicles > assigned to a reservation by editing it and modifying these > values. The system would then re-calculate the new rates based on > those new values unless the override option is turned on > for that charge.
>