Verify Lot Availability
Verify Lot availability
To check for lot availability you can toggle the reservation grid view into a calendar view to have a timeline representation of each lots availability.
Opening the Reservation Timelines
Go to the Timeline View click on Toggle View icon from the reservation menu

Verifying Lot Availability
To view the lot availability simply scroll through the lots and look for areas on the timeline that don't have a reservation.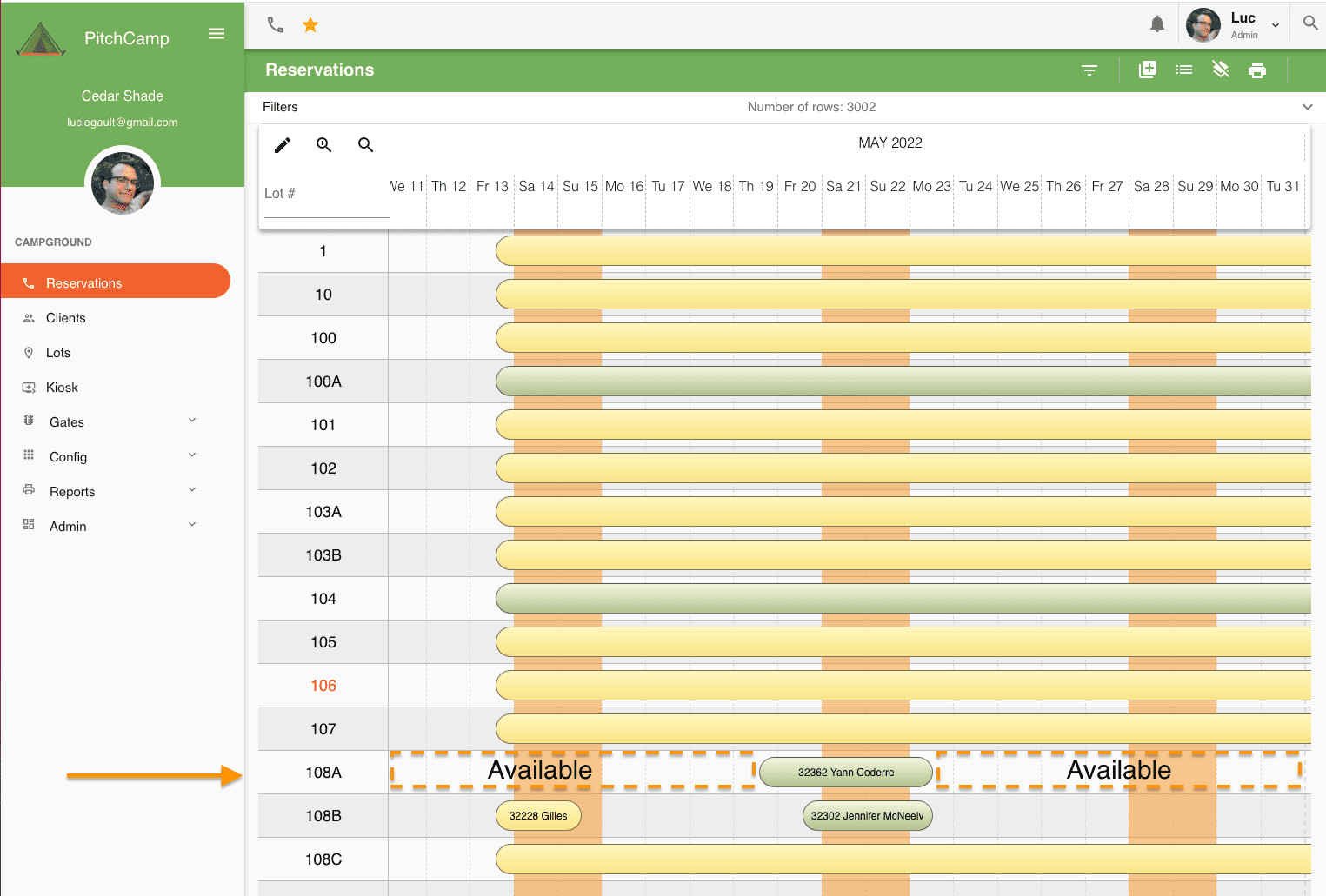 Filter for a Specific Lot
Narrow down the list by entering a lot number.

Moving Around on the Timeline
Using your mouse you can drag the calendar view left and right to move forward/backward in time.