Stripe User Onboarding
This will show you step by step how to connect your Stripe account with PitchCamp. If you don't have a Stripe account then you can create one during the onboarding process.
Connect to your PitchCamp account then go to Admin -> Campground > Setting.

Once in Campground Setting select the Stripe tab and click on > Start User Onboarding.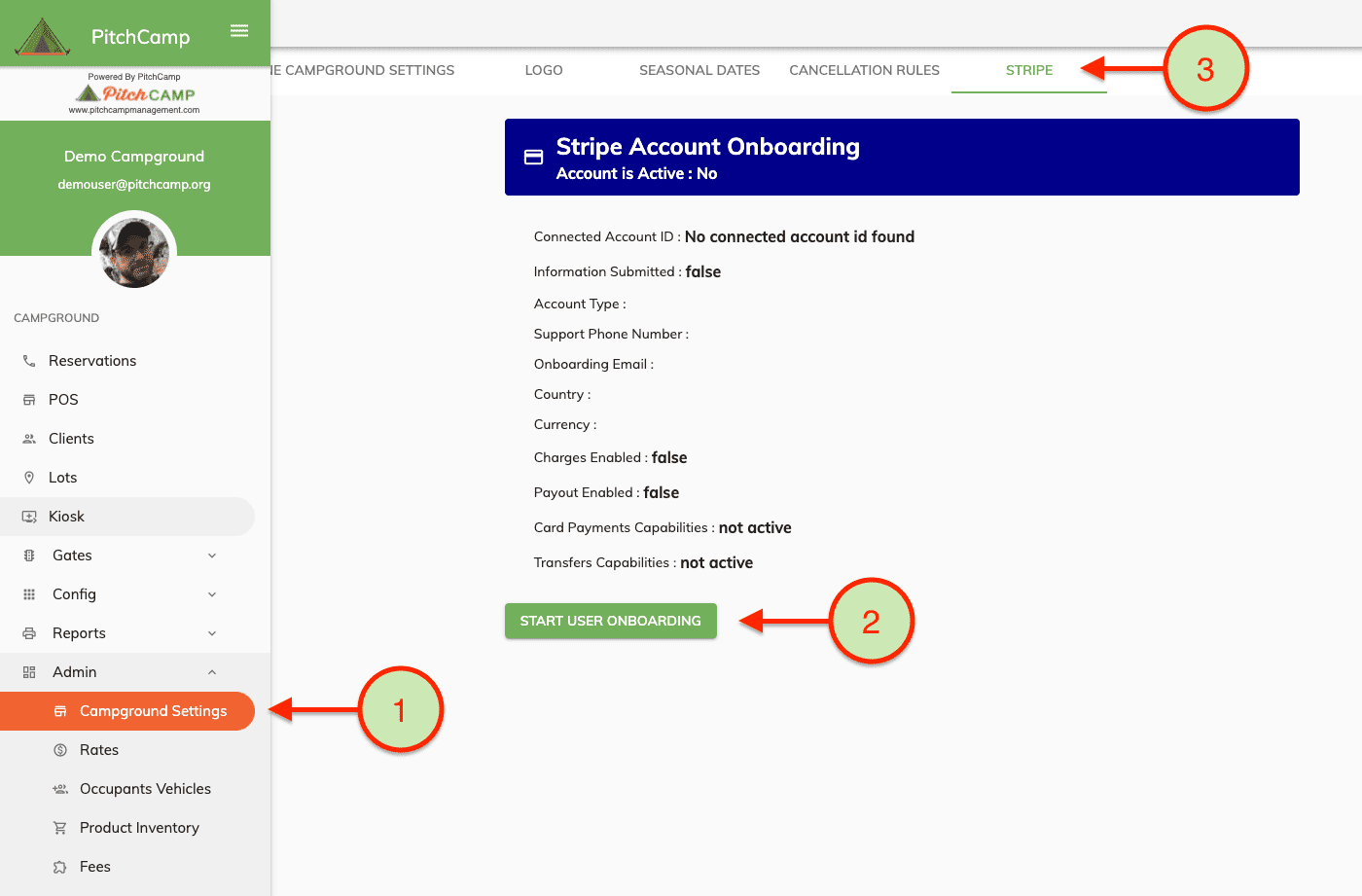 You will then be navigated to the Stripe onboarding page for PitchCampCampgroundManagement.
Here you will need to either create a new Stripe account or Create a > new one.

PitchCamp suggests that you Create a New Stripe Account.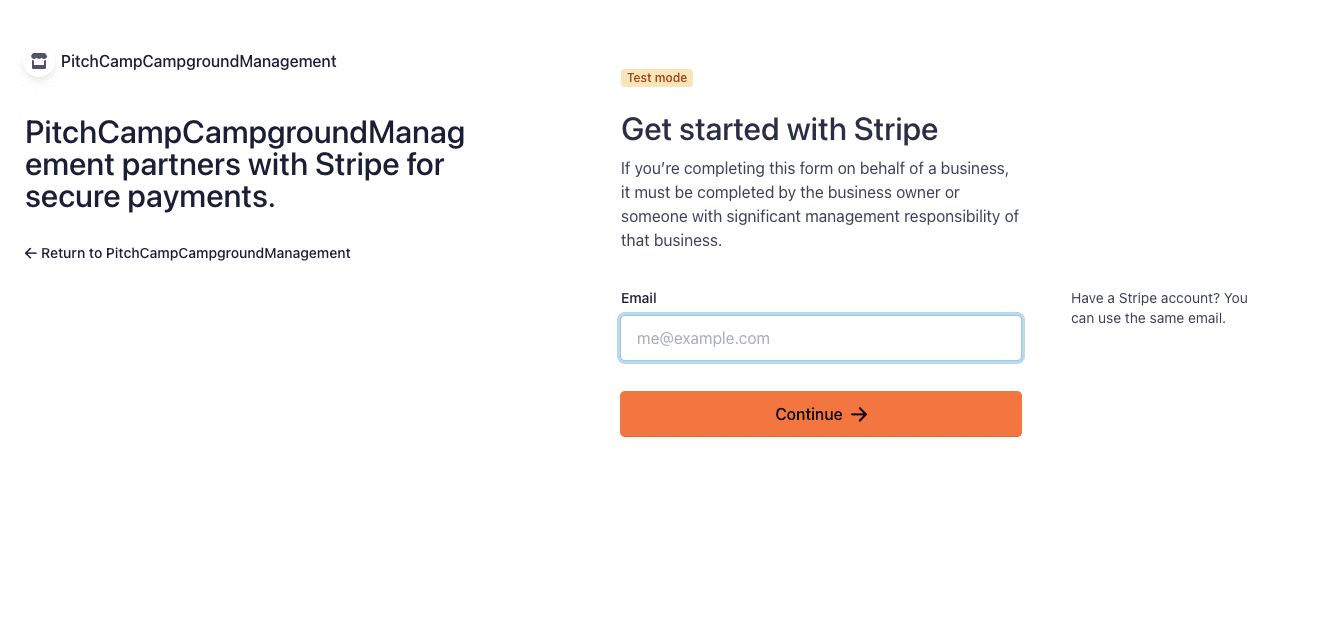 Create a password for your account and follow the recommended > suggestion by Stripe while creating your password.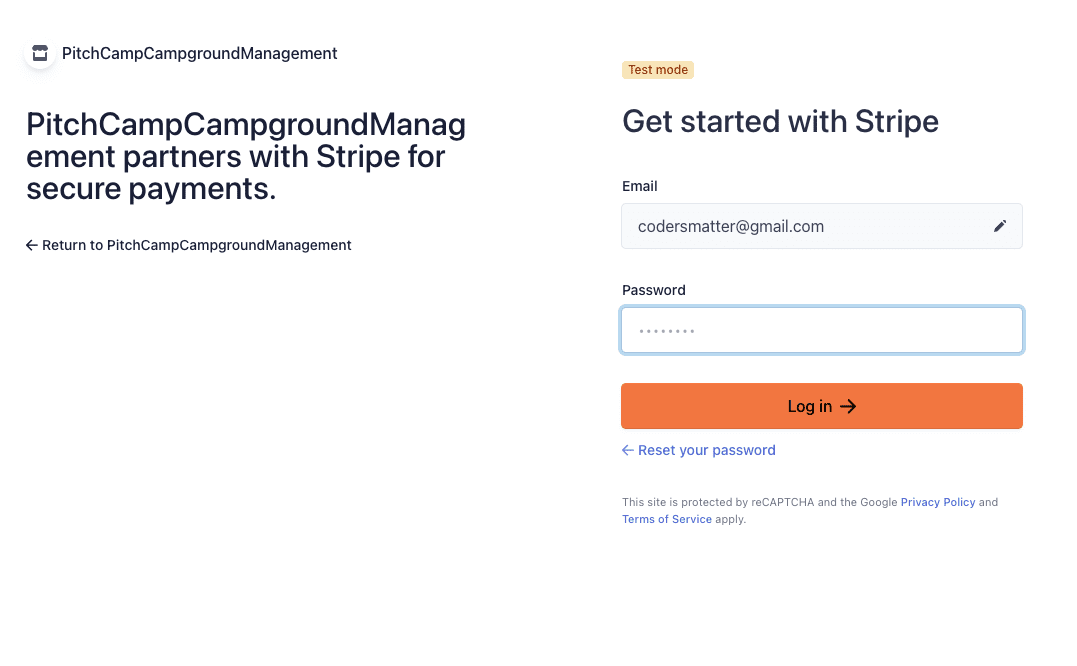 If your account already exists you will be prompted to enter your 6 > digit verification code sent to your mobile phone number.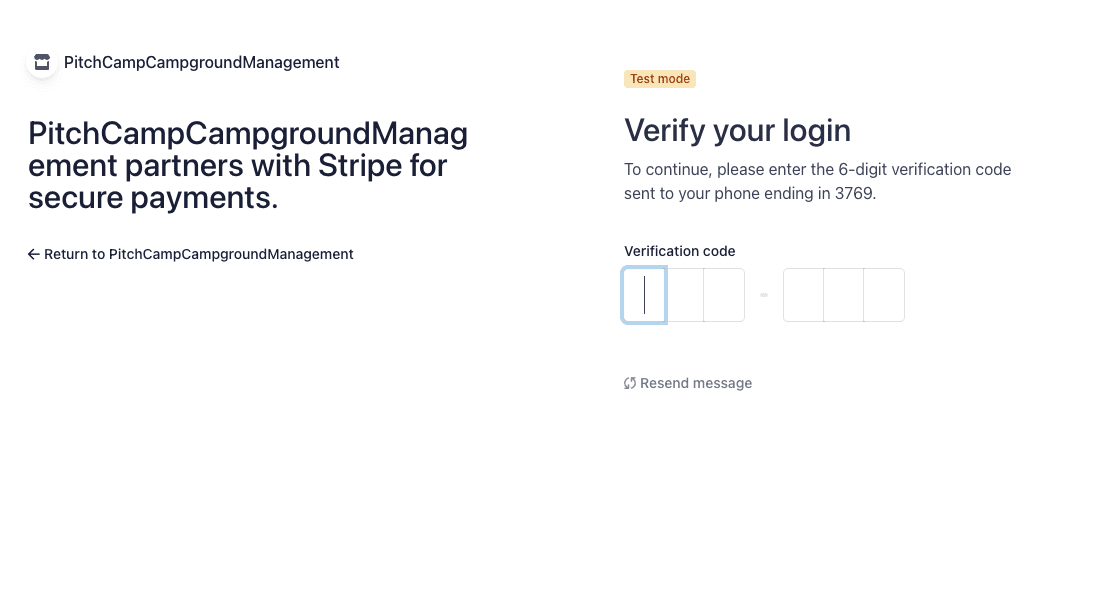 Then enter your business information.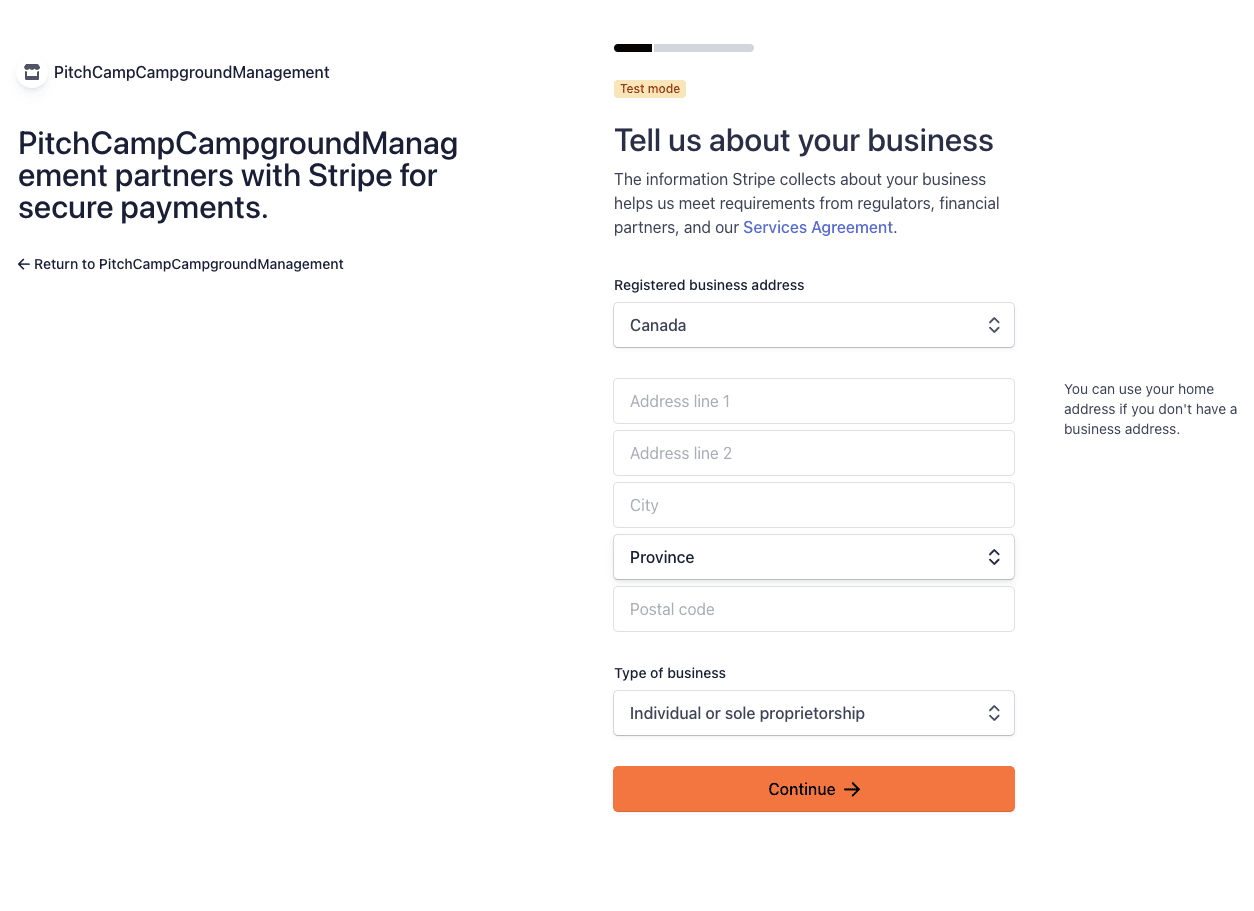 For the industry select the following: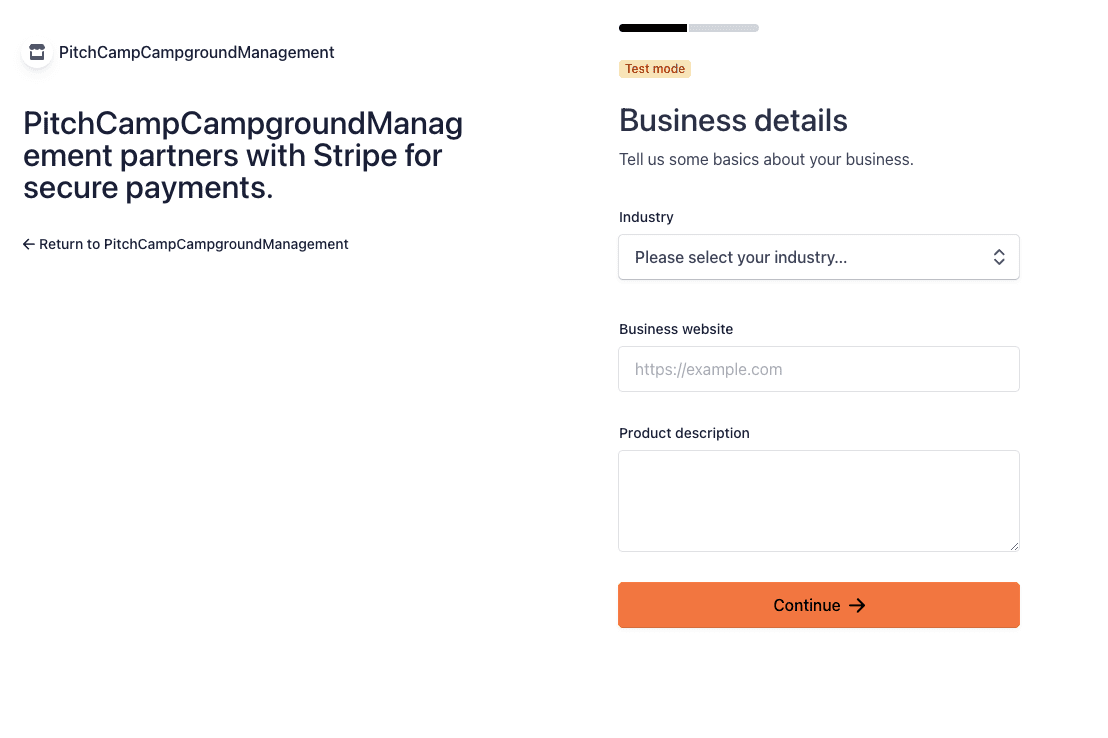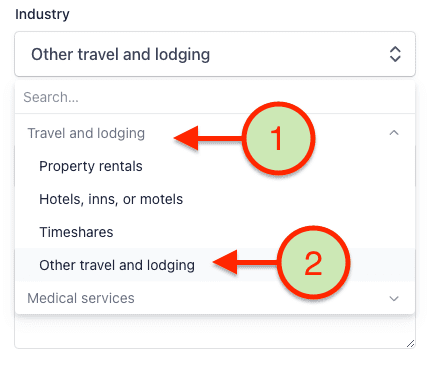 Now enter your Banking Details. This is where Stripe will forward > you the money.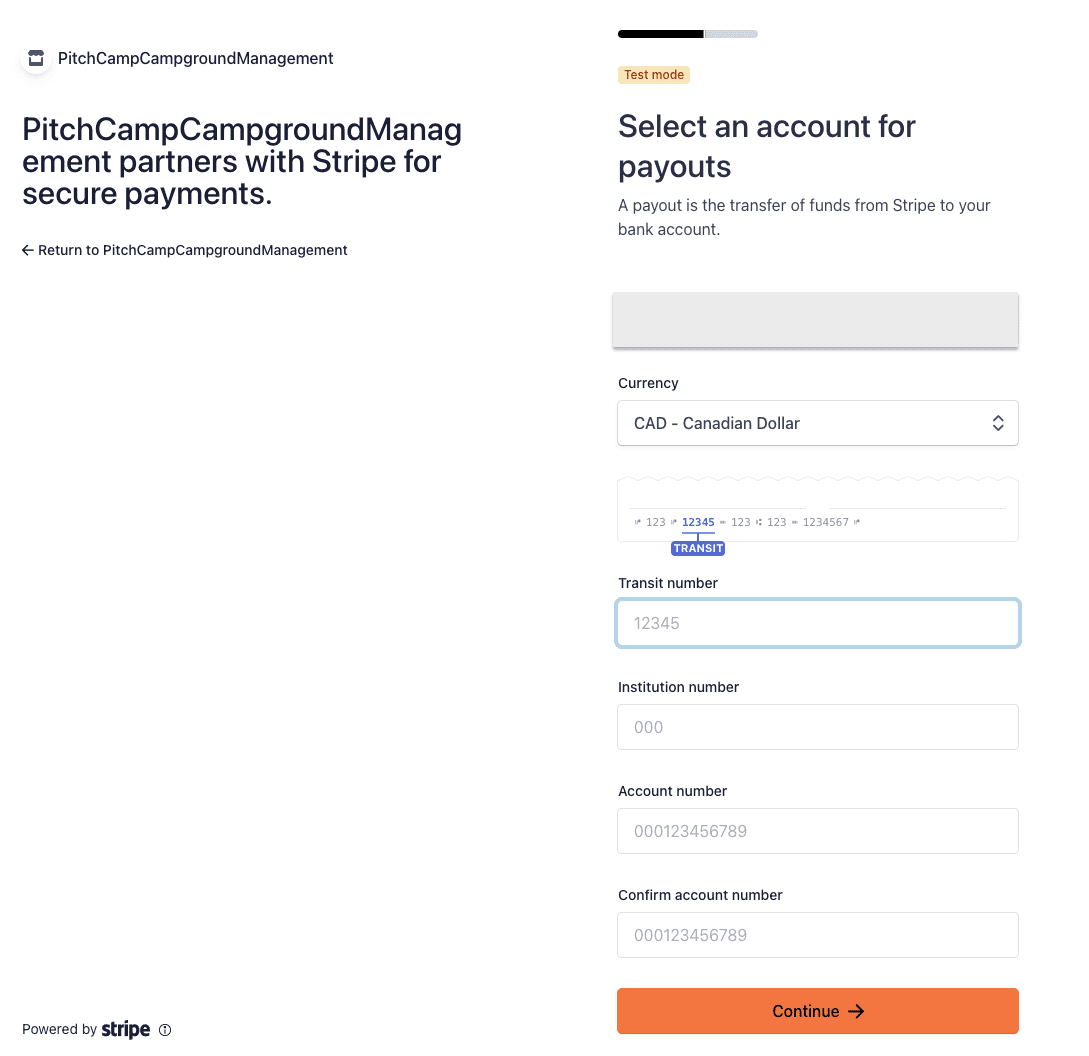 Enter the Statement Descriptions. This is what your clients will see > on their card statements.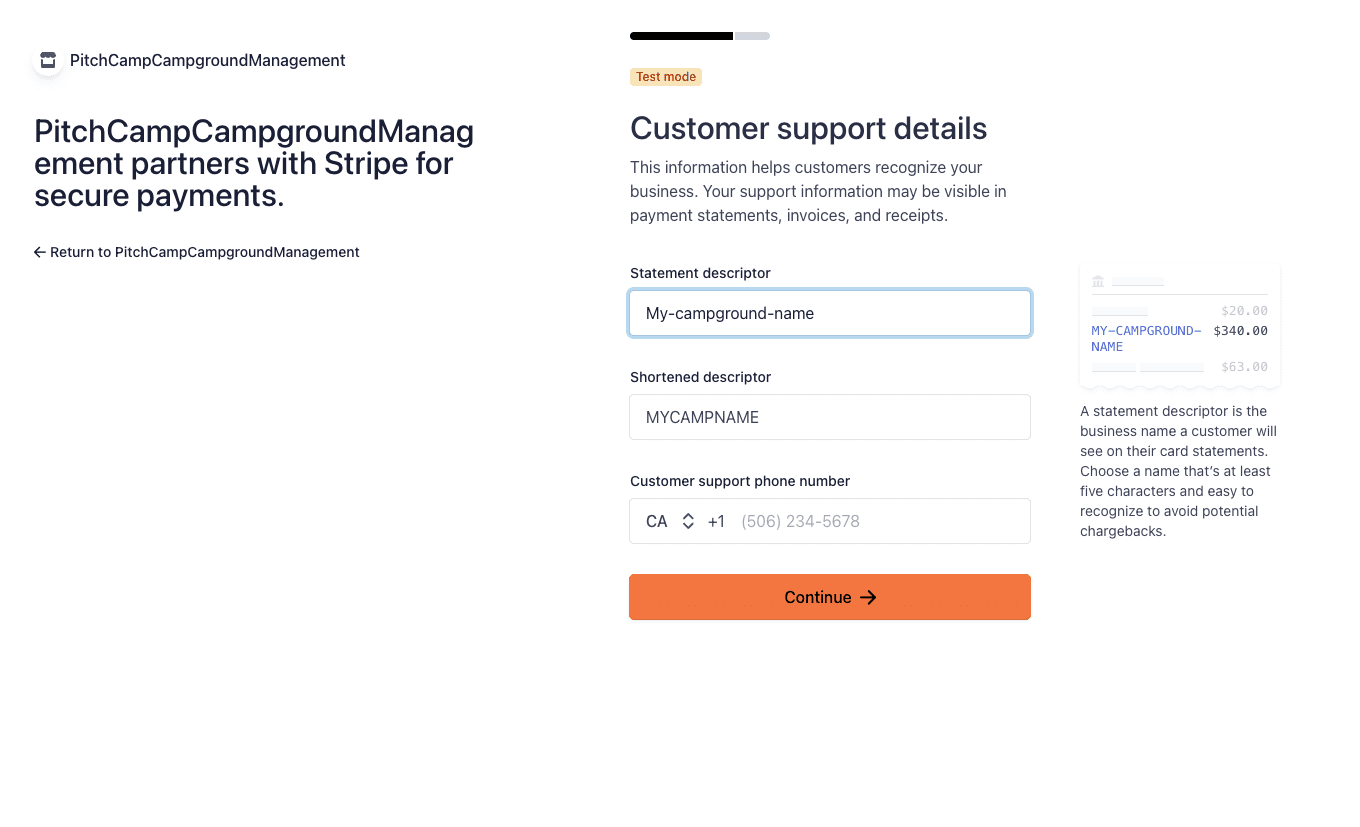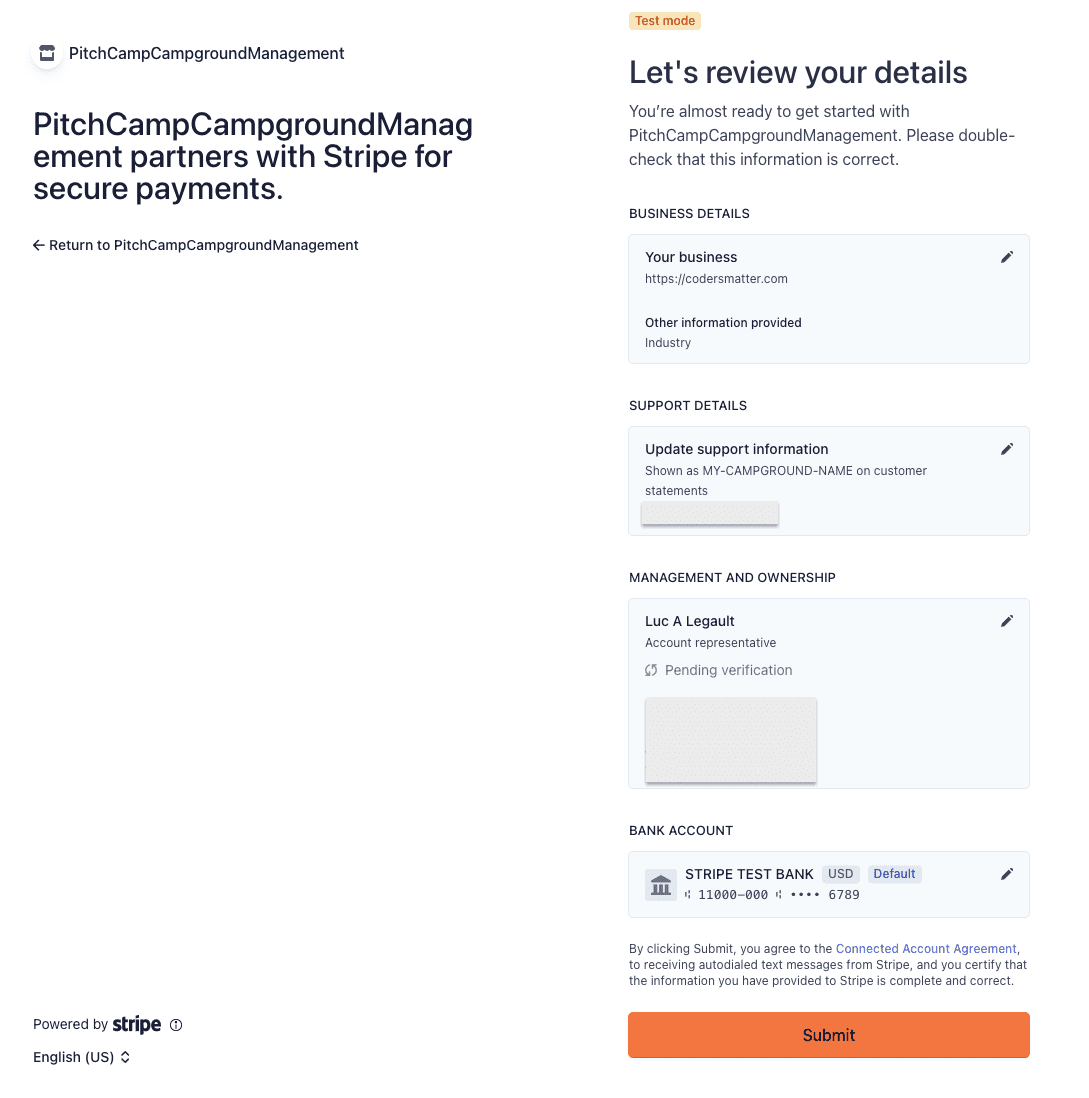 Once completed you will be brought back to PitchCamp
Go to the Stipe Tab and ensure you see the following.

Connected Account ID: An account ID

Support Phone Number: Your phone number

Onboarding Email: Your email address used for onboarding

Card Payment Capabilities: Active

Transfer Capabilities: Active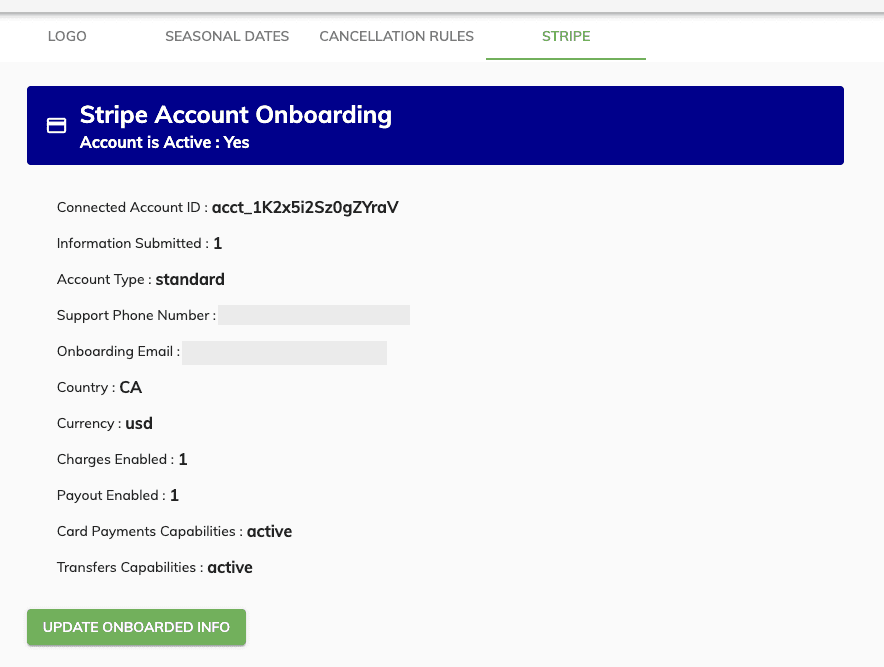 Then you can connect to your Stripe Dashboard. The Stripe dashboard is where you will be able to see all your online transactions and bank transfers.