Seasonal Dates¶
Seasonal dates are used throughout the application to specify your campgrounds start and end dates.
You can have several seasonal dates defined with either fixed dates for variable dates. The variable dates allows you to specify a day of the week opposed to a specific date.
Example: you can choose to have your campgrounds starting date to be on the Second Friday of May. You can also mix in the fixed dates with variable dates, see example image below.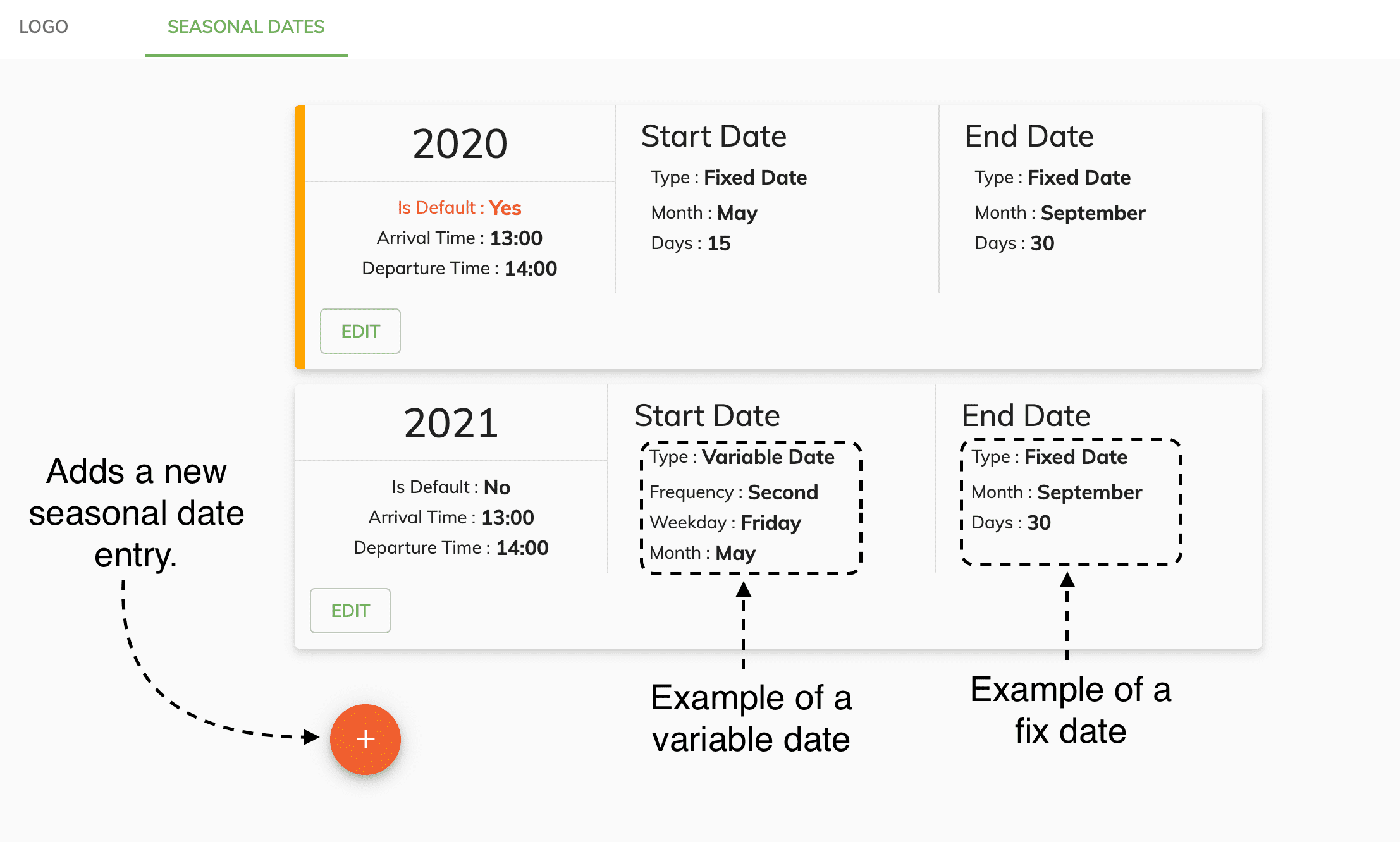 Adding a new seasonal date¶
To add a new seasonal date entry select the round plus icon below the existing seasonal dates.
Once the add new seasonal date panel opens enter your seasonal year for which this seasonal starting and ending date will be applied to.
Is Default¶
The Is Default field determines if this seasonal date will be used as the default start and end dates when selecting a period that doesn't have a seasonal dates defined.

Example

In the illustration above we have two seasonal dates defined for 2020 and 2021. When creating a new reservation and the quick seasonal date pickers are used to select the seasonal dates for 2022.

Then the 2020 arrival time, departure time, start and end (Month and Day) will be used because there are no seasonal dates defined for that year.
Arrival and Departure Times¶
These are the times applied to the start and end dates when then seasonal dates are used throughout the application.
Fix and Variable Dates¶
The fixed and variable dates are the starting and ending dates used for the seasonal period. You can either use a fixed date or a variable day by moving the switch.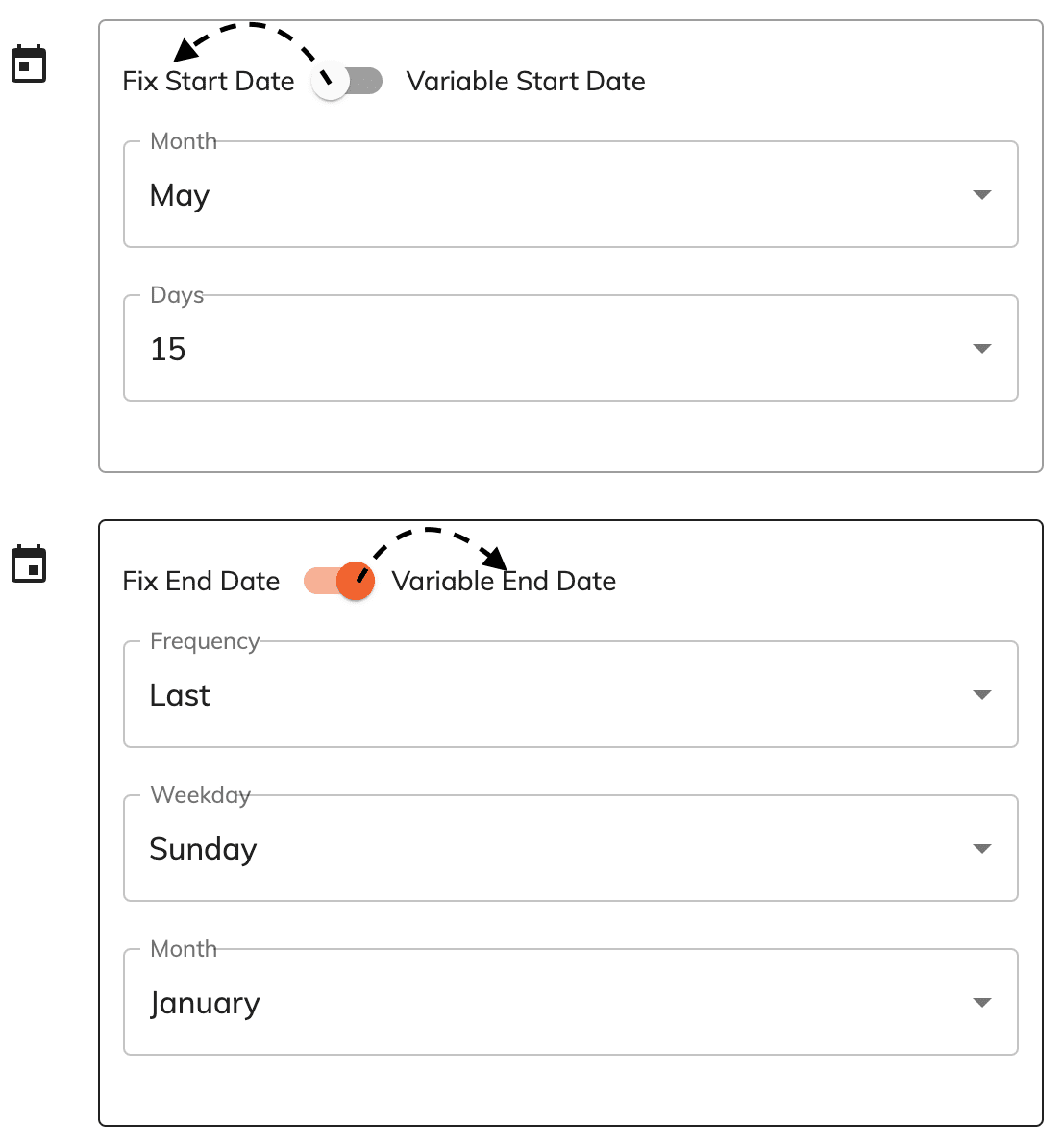 Example
The illustration above would define our seasonal start and end date to be May,15th till the Second Sunday in October.
Deleting a Seasonal Date¶
You can delete a seasonal date by fist editing the seasonal date you wish to remove then clicking on the delete icon in the bottom right corner of the edit dialog window.