Refunding a Reservation Payment
The following will show you how to refund a reservation payment. The refund process applies to both Online Stripe Payments and Offline Payments such as cash, debit etc...
Step 1:¶
Find the reservation from the grid which you want to apply a refund.
Hover over the payment column.
Then click on the payment you need to refund.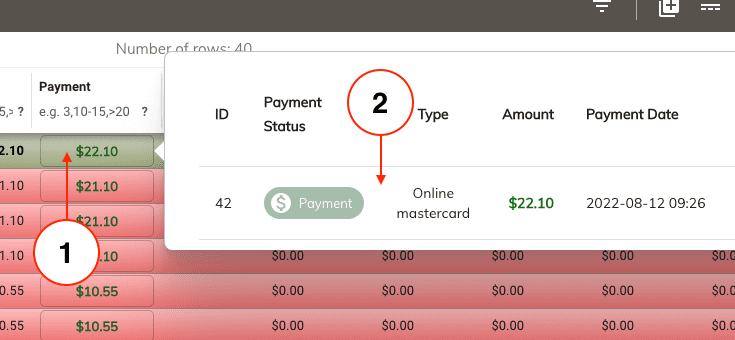 Step 2:¶
Once the Edit Payment window opens click on the Refund button.

Note: if it's an online payment you will see the Online payment type along with the clients card used for the payment.
Step 3:¶
Once at the refund window you will have the option to either perform a Full Refund or a Partial Refund.
If a partial refund is selected then enter a refund amount equal or less than the payment amount.

Enter a refund reason this is optional.
Then click on the Refund button

If this is a Full Refund then simply click on the Refund button.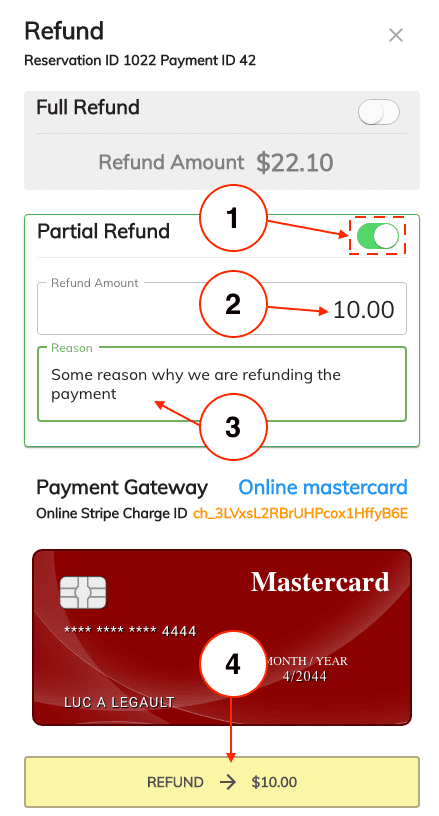 Step 4:¶
At the refund confirmation window review the refund amount to be refunded and click on Yes to continue.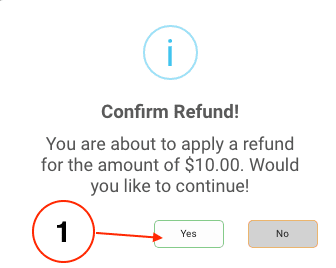 Step 5:¶
Once the refund completes click on the Ok button to return to the reservation.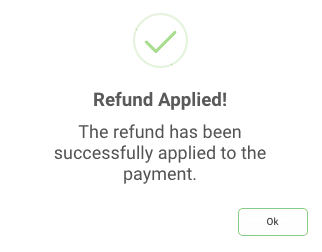 Step 6:¶
If this was an Offline Payment such as cash or debit you will need to tenter or manually refund the client using the refunded payment type.
If this was a Online Stripe Payment then there's nothing else to be done. Stripe will apply the refund to the clients card automatically within 72 hours.
Step 7:¶
If this refund was applied because the client cancelled their reservation you will need to change the reservation state to Cancel
Click on the three dots at the beginning of the reservation and click on Cancel.