Kiosk
KIOSK

Click on the Kiosk Lot icon at left of screen and it opens the Waiver Kiosk window.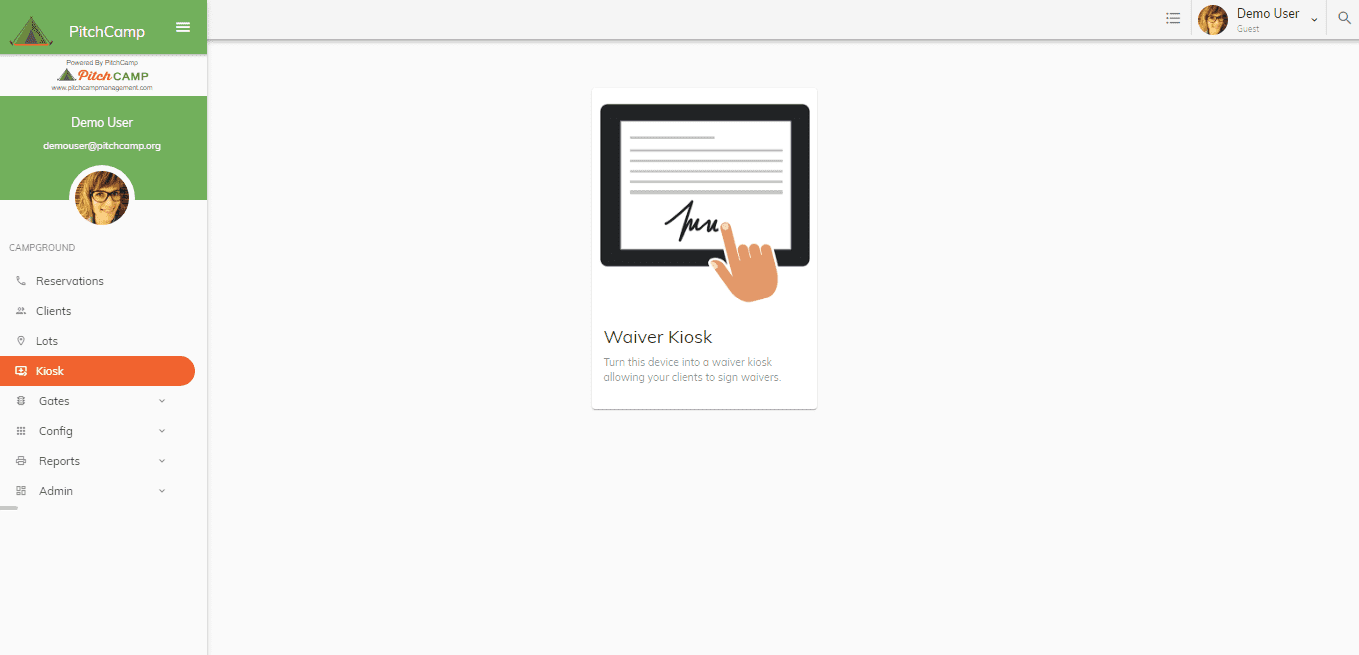 Click on Waiver Kiosk – this turns a device (Tablet) into a waiver kiosk allowing your clients to sign waivers.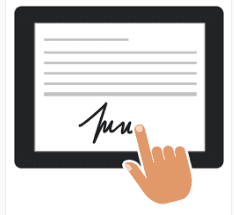 The device (tablet) must be signed-in with the same user information as on the Computer.
Select the waiver or document you want signed. It will show up on the tablet under the name of the reservation.

Click on the name of the reservation that needs to sign the waiver.
Waiver documents pops-up.
Steps to signing the waiver.
Customer must read the full waiver.

First box has the Contract names and a signature box. Sign with your > finger if you are signing on a tablet or cell phone. If signing on > a computer, you sign with the computer mouse.

Click the > . > This opens a new line to add the First Name, Last Name and Date of > birth.

Click the > for > each member of the family (visitor) on the reservation.

Everyone 18 yrs and older need to sign the appropriate box.

Click the circle acknowledge you understand you read. >

Click SAVE .

Once you click SAVE, the waiver disappears from the tablet, phone or > computer and goes back to the reservation.