About PitchCamp¶
PitchCamp is a complete campground reservation management (CRM) system that allows you to take online bookings directly from your website and manage all your bookings in one easy to use application.
With our software, you can easily manage your campground reservations, track customer information, and generate reports. Our software is designed to be user-friendly and intuitive.
We have included features such as a calendar view, which allows you to quickly view all of your reservations in one place. You can also easily add and edit reservations directly from the calendar view, as well as manage customer information.
We understand that running a campground can be a time-consuming and stressful task. That's why we have designed PitchCamp to make it easier for you to manage your campground. With our solution, you can save time and energy, while still providing the best customer service possible.
What started out as a summer project back in 2008 to help my sister organize her campground has turned into a full featured campground reservation platform.

Hi my name is Luc and I'm a Canadian developer who's been working in the campground industry for over 20 years.
Since the start of PitchCamp my sister's campground has grown from 86 lots to over 600. Throughout our journey we have packed PitchCamp with all the key tools required to successfully run a campground business so other campgrounds can also benefit from it.
PitchCamp is an online only system allowing you to connect form anywhere and from any device. Because PitchCamp is hosted online our servers are backed up regularly so you don't need to worry about it.
PitchCamp is also continuously evolving and adding new features which are automatically made available to our customers.
Each new customer that sign up with PitchCamp are treated as family and with upmost respect. PitchCamp goes over and beyond to help you with your campgrounds success, by giving you the best technical support, training and customer experience.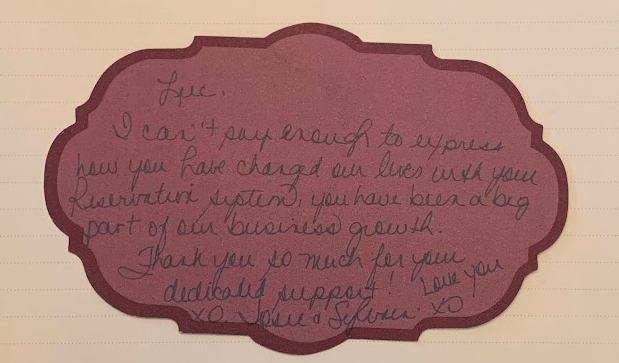 Our Commitment¶
PitchCamp is committed to delivering a modern simple to use campground reservation platform that helps our customers run their business better, take online reservations, and be profitable.