PitchCamp Alpha Mode¶
Making campground management effortless and FREE.
I'm building an online campground reservation system that will allow you to create and manage all your reservation bookings online.
It's what is used to identify the early software cycles. In Alpha Mode the software is currently not available as it's still being created.
Once the software moves from the Alpha mode to the Betta Mode then I will grant access to a selected number of individuals to start using the online software.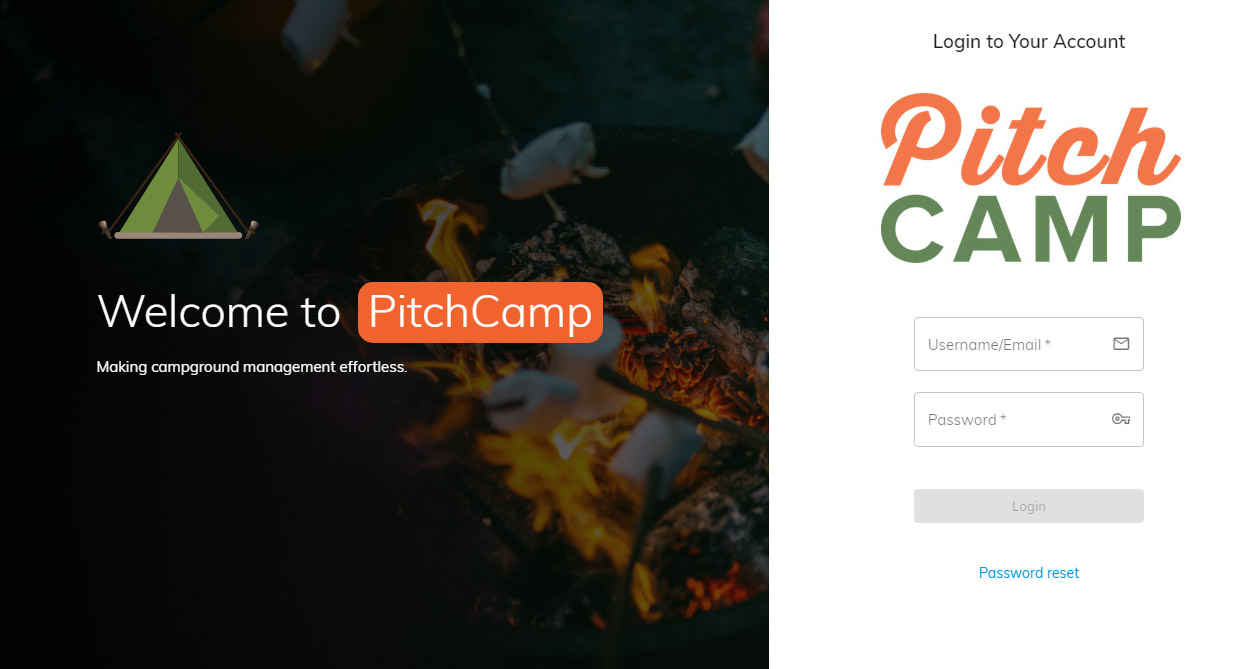 What to expect¶
Responsive and easy to use campground reservation software accessible from any computer or device with Internet access.

Easily customizable allowing you to manage all your reservations and the ability to upload your campsite map and manage your lots.

Cost! The software will be delivered free of charge.
For release schedule see the Release notes section.