Everything you Need to Know About Glamping and Yurts?¶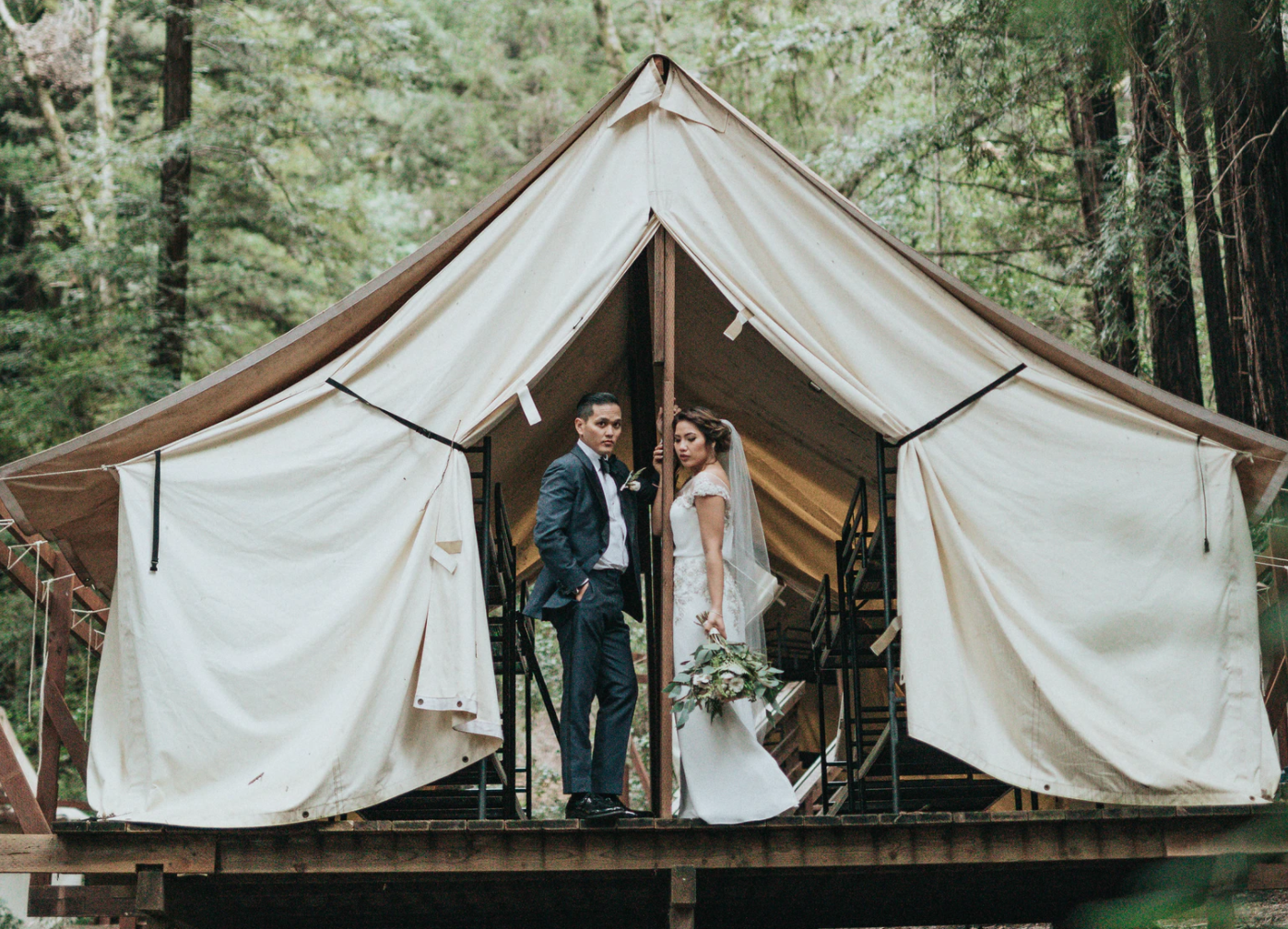 Photo by Nathan Dumlao on Unsplash
In recent years, the rise of glamping (the affectionate name for 'Glamorous Camping') has been incredible. It is now one of the most popular choices for those first-time campers and experienced outdoor adventurists alike, giving them all of the comforts of a hotel with the joy of the great outdoors.
For campground owners, providing your guests with the option to book a glamping spot can help you take your premises to the next level and allow you to take your business forward. Glamping comes in many forms, but it is all about offering your customers with the chance to experience a bit of luxury without detracting from the basics of camping.
What is glamping?¶
There comes in many different ways, and there are lots of things that you can introduce an element of glamping to your campground. Some of the most common methods of creating a glamping option to offer your customers include:
Pre-pitched luxury accommodation¶
One of the best ways to help attract a glamping crowd is to give them the option of booking a luxury, pre-pitched accommodation. Rather than just a standard tent, this is your chance to make your campground unique, and things such as tipis, eco huts, and traditional yurts are very popular additions to any campground.
Real bedding¶
While some campers love the idea of an inflatable mattress and sleeping bag, to provide your customers with the ultimate glamping experience, then providing them with a real bed and sheets will guarantee them the best night's sleep possible.
Modern amenities¶
While camping is all about getting back to nature, modern glampers are looking for a level of luxury that they are used to. This means providing them with fully functional lighting and heating solutions, while many campground owners like to offer glamping customers full kitchen amenities, ensuring they do not have to face the usual gas stove!
Luxury restroom facilities¶
Finally, the best way to ensure that your customers are given the full glamping experience is to provide them with the best toilet and washing facilities possible. From luxury private bathtubs to flushing toilets, there are lots of ways to make your campground a five-star resort for guests.
Introducing the Yurt¶
For many campground owners, one of the best ways to introduce an element of glamping into their business is to provide their guests with the option of staying in a yurt. Traditionally, the yurt was a nomadic home of residents in Mongolia and the surrounding regions. Four thousands of years, these portable circular homes have been keeping residents safe and secure from the elements, and are now one of the most popular ways to go clamping.
The modern-day yurt is constructed from several lengths of flexible trellis, which is then bound together to form a circular shape that is typically between three and ten meters in diameter and up to two meters in height. Some yurts will be completely closed off except for a door, while others will have windows incorporated around the edge to allow natural light to flood into the structure.
Once constructed, the yurt is then enveloped in a weather-resistant material, ensuring that the inside remains completely dry. Typically, a yurt is a one-room structure, but some of the larger options are able to be partitioned off into smaller sections while it is also possible to interconnect yurts to create a much larger structure.
Why are yurts so popular?¶
One of the most popular reasons why campground owners across the country are utilizing the traditional yurt as part of their glamping package is that they are incredibly long-lasting and durable. Their unique construction sees a natural tension that prevents them from moving or spreading out, ensuring they are also able to withstand high winds and heavy rain.
They are also very easy to construct and are relatively lightweight, which means you can quickly erect or dismantle them depending on demand. This ensures that you do not have to lose valuable campground space during the quiet months, but you can also quickly ramp up your offering during those busy periods.
Yurts are also a great way to regulate the temperature, allowing a regular flow of air through the structure, which makes them great for the hot summer months. Equally, though, installing a quality wood burner or gas heater can ensure that they are able to remain toasty warm throughout the winter months too.
Thanks to their highly durable nature, Yurts are a very cost-effective glamping addition for campground owners and will be able to help you increase your profits significantly. However, like all camping equipment, to ensure that yours remains in the very best condition will require regular maintenance and care.
The most important maintenance tip is to ensure that they have been installed correctly. This will help to prevent many of the common problems that campground owners face, so installing them away from overhanging trees and areas of prevailing wind is essential.
Equally, it is crucial that you keep them well ventilated. Although they are highly waterproof, mold is still a risk if not cared for correctly, so keeping them ventilated is important as well as ensuring that they are regularly re-waterproofed. Regular cleaning is also recommended, ensuring dirt and stains are washed off of the fabric as often as possible. The wooden frames are designed to last for a lifetime if treated correctly, so ensure that yours are regularly kept dry and re-oiled once a year.
If you are looking to pack your yurts away for the winter, then ensuring that you store the trellis sections upright, flat against a wall is a very important tip. Equally, you should store the roof poles under tension to prevent them from straightening out while the crown of the yurt should also be stored flat and not on its side.
How to make your yurts extra special¶
If you are looking to make your glamping experience extra special, then there are a number of ways you can give your guests the ultimate glamping experience. Some top tips include:
High-quality furniture¶
To give your guests the ultimate in luxury accommodation, ensure that you are providing them with the very best furniture possible. From four-poster beds to a full dining table, giving guests the chance to experience all of the luxuries of a five-star hotel in their yurt will ensure your campground stands out from the crowd
Luxury extras¶
Glamping is all about getting back to nature, but giving your guests luxury extras such as their own private hot tub, decking area to sit outside, or intimate outdoor lounge will help to ensure customers come back again and again.
Entertainment¶
Although glamping is all about enjoying the great outdoors, sometimes the weather can make that a little difficult to do. That is why you should look to provide your guests with a host of entertainment to enjoy those rainy evenings. This can be simple things such as including board games or books in their yurt that they can use, or to truly maximize their experience, you could look to install flat-screen televisions and a collection of DVDs to make those rainy nights even more special!
How PitchCamp can help your campground¶
If you are thinking of offering customers the chance to maximize their experience and give them the ultimate glamping experience, then PitchCamp is here to help you make the entire process easier. Our bespoke software has been specifically designed for campground owners, helping them to streamline their business, allowing them to maximize their profits.
The unique PitchCamp platform is designed to significantly reduce the time and energy required to effectively manage your campgrounds administration. Utilizing a range of automation features, you can move your business fully online, helping to speed the process up and giving you more time to focus on the experience of your customers.
We can also help customers to experience a smoother booking process, ensuring that you are able to provide them with a truly glamping experience from the moment they interact with your business. Want to find out how we can help you? Get in touch today and discover the benefits of PitchCamp today!
PitchCamp Campground Management System
Make your reservation process simple and speedy for your customers, while helping your campground business to save time and money.